Local Sources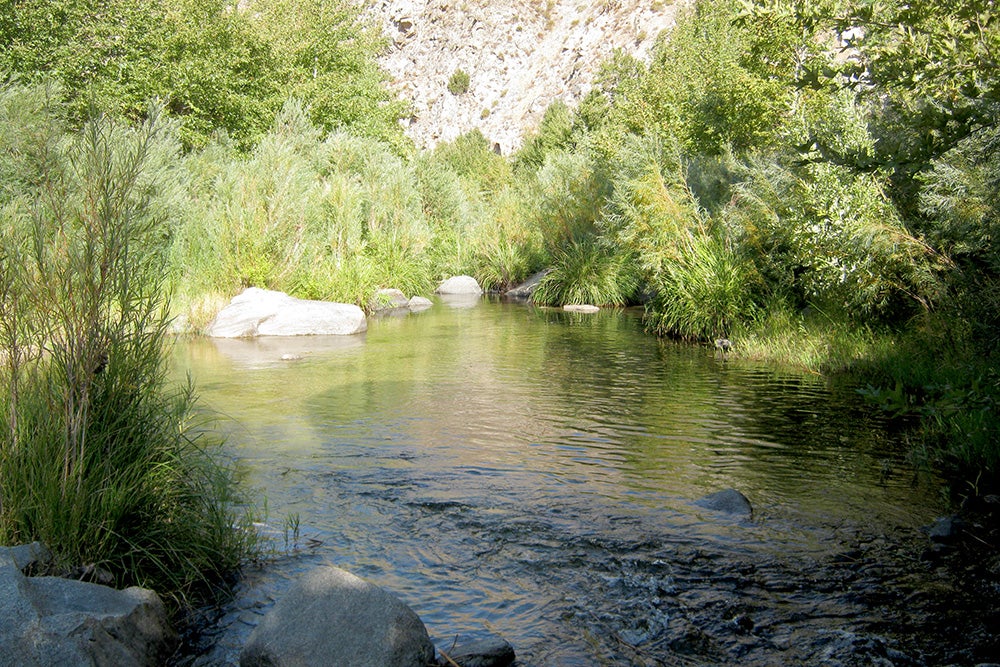 Groundwater
Essentially all the water supplied to businesses, homes, and farms throughout the High Desert is pumped from groundwater.
Production wells exist throughout the region, owned by a multitude of water users from homeowners with domestic wells to large water districts, with some wells pumping millions of gallons every day. For more information and detail about water resources within the Mojave Water Agency Service Area, have a look at the 2020 Urban Water Management Plan.
Natural Recharge
The Mojave River is the primary source of natural recharge to groundwater within the Mojave Groundwater Basin. On average, about 57,000 acre-feet of water enters groundwater basins within the Mojave Water Agency (an acre-foot is approximately the amount of water two households use in a year).
Most of the natural water flows entering local aquifers originate in the San Bernardino Mountains and reach the Mojave River in the form of runoff from rainfall or snowmelt. Other sources of natural recharge in the area include major drainages such as Pipes Wash, Cushenberry Canyon, and Sheep Creek Wash.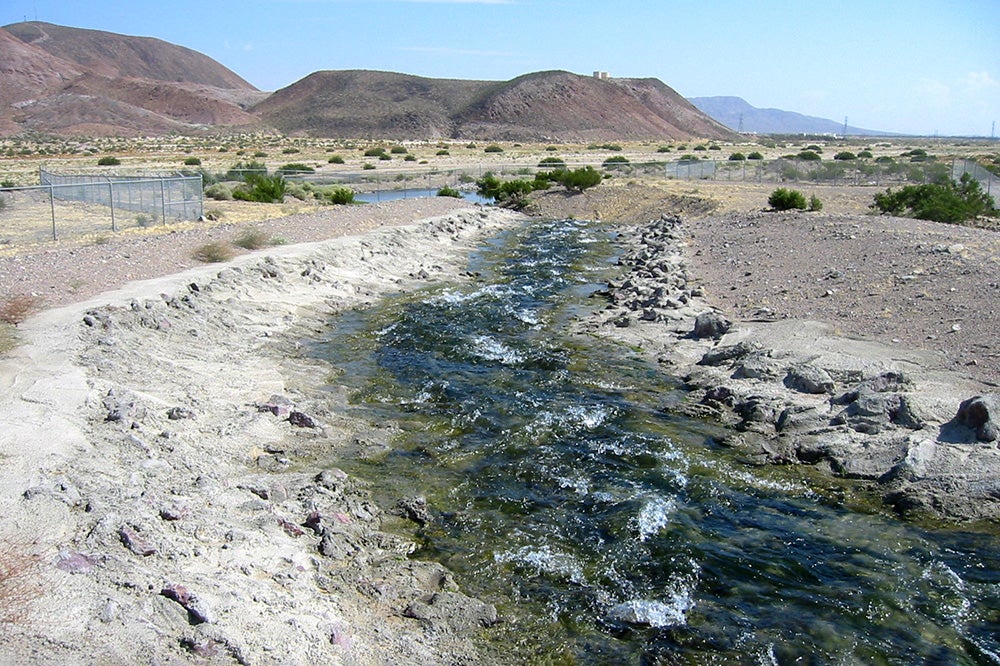 Artificial Recharge
In addition to natural groundwater recharge, local groundwater supplies are supplemented by treated reclaimed water and imported water from the State Water Project (link to SWP imported water) Both these sources of water are vital in preventing depletion of our desert's groundwater resource.