Mojave River Pipeline & Morongo Basin Pipeline
Mojave River Pipeline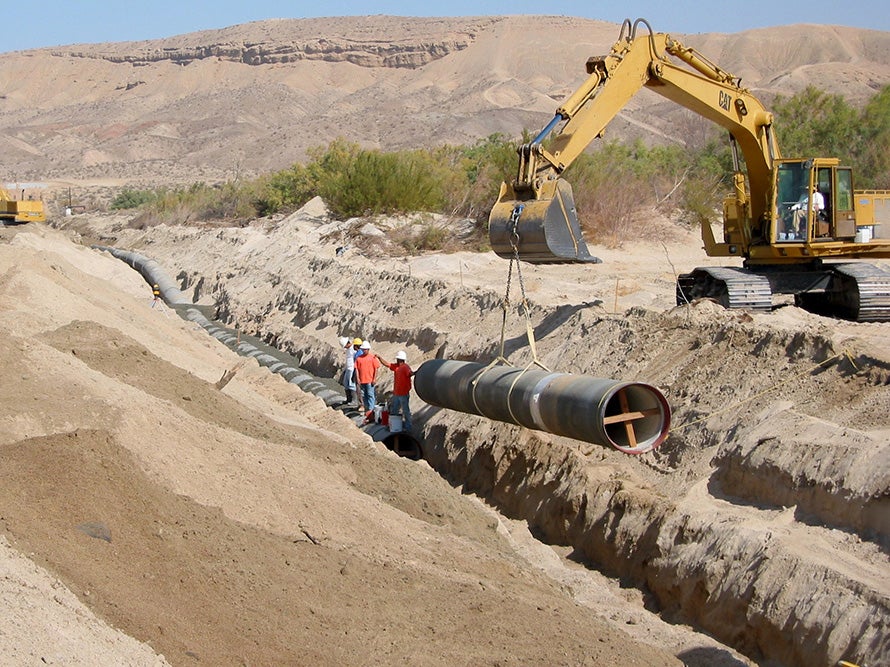 The Mojave River Pipeline extends approximately 76 miles from the California Aqueduct in the West Victorville area to groundwater recharge sites along the Mojave River. The large-diameter pipeline project was started in 1996 and completed in 2006 to deliver up to 45,000 acre-feet per year to the Mojave Basin Area to offset growing depletion of native water supplies caused by the region's growth and the overpumping of groundwater. There are four groundwater recharge basins that have been constructed. These locations include Hodge, Lenwood, Daggett/Yermo, and Newberry Springs, in addition to a connection at High Desert Power Project in Victorville.
Morongo Basin Pipeline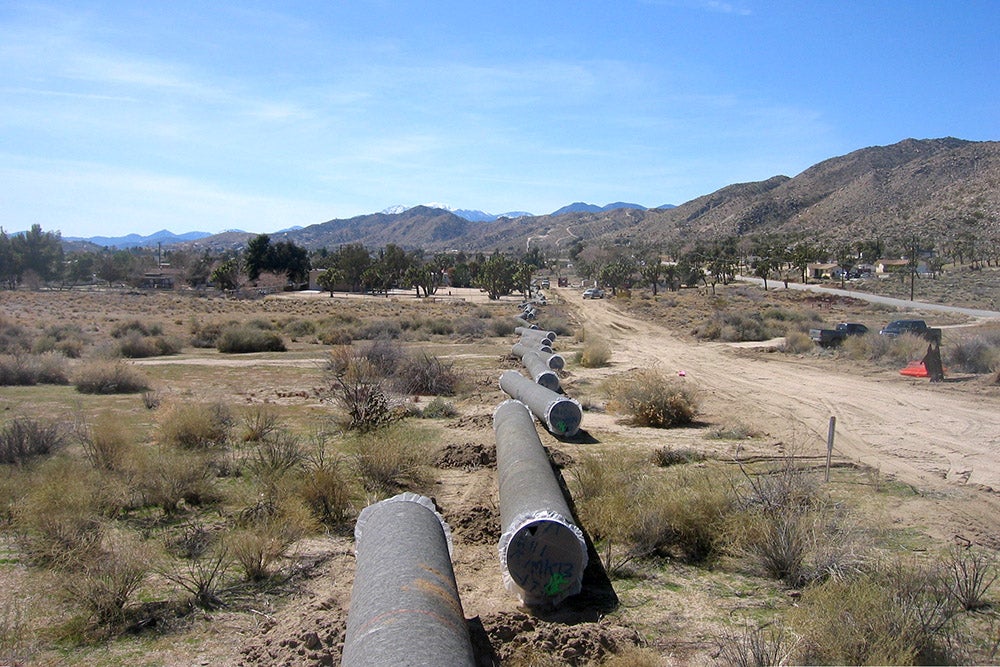 The Morongo Basin Pipeline is a 71-mile underground pipeline built by MWA that brings water from the California Aqueduct in Hesperia to the Rock Springs and Deep Creek Recharge sites at the Mojave River in south Apple Valley, and continues eastward to the Morongo Basin Subarea. Water flowing through the pipeline is diverted to recharge ponds in an effort to reduce overdraft in the Warren Valley Basin and support groundwater levels in the Joshua Tree Groundwater Basin. The Morongo Basin Pipeline was completed in 1994 and deliveries began in 1995. The pipeline was financed by MWA, the Hi-Desert Water District (HDWD), the Joshua Basin Water District (JBWD), the Bighorn-Desert View Water Agency (BDVWA), and the County of San Bernardino (CSA 70 W-4 Pioneertown). The pipeline currently supplies water for recharge operations to these agencies.