R-Cubed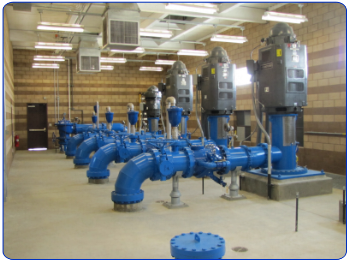 Regional Recharge & Recovery Project
The Regional Recharge and Recovery Project, known as "R-Cubed," is a conjunctive use project that stores State Water Project (SWP) water underground in the local aquifer and later recovers and distributes the water to local retail water purveyors. R-Cubed is part of a comprehensive solution developed by the MWA and the region's stakeholders to ensure a sustainable water supply for the region.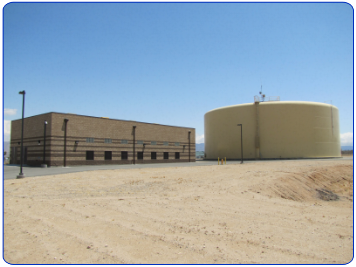 Recharge Sites
The project delivers SWP water from the California Aqueduct in Hesperia to recharge sites in the floodplain aquifer along the Mojave River in Hesperia and southern Apple Valley. MWA-owned production wells on either side of the Mojave River located immediately downstream of the recharge area will then recover and deliver the stored water through pipelines directly to retail water agencies.
This project transports State Water Project water from groundwater recharge sites along the Mojave River to retail water purveyors in the Mojave Basin, and offsets their need to continue excessive pumping within the declining regional aquifer system. Municipalities that currently benefit from the R-Cubed Project include:
Liberty Utilities in Apple Valley
City of Adelanto
City of Hesperia
Victorville Water District.
Phase 1 of the project (15,000 acre-feet per year of supply) was partially completed in 2013, and has recently undergone expansion to the City of Adelanto, as part of Phase 1.
More Info
R-Cubed Facilities Map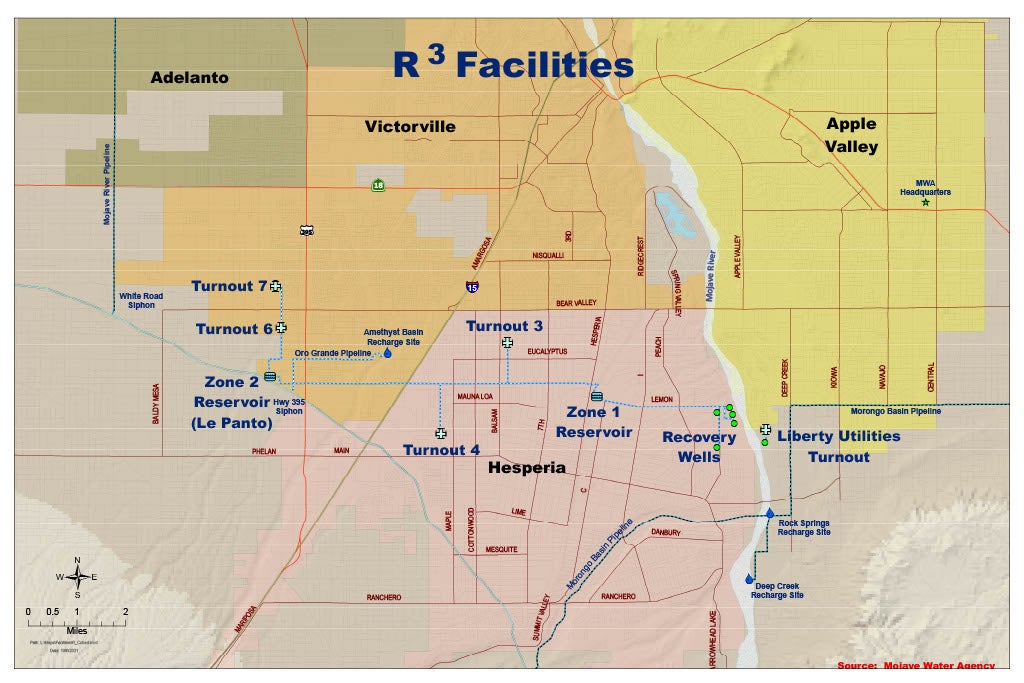 Consumer Confidence Reports
In May 2013, MWA began delivering high quality drinking water to the High Desert through the R-Cubed facilities, and is pleased to report that all safe drinking water standards, as required by the U.S. Environmental Protection Agency and the California State Water Resources Control Board – Division of Drinking Water, have been met.